With multiple awards and chart-topping hits around the world, Jennifer Warnes is one of the beloved vocalists of our time.
The American singer, songwriter, producer and arranger has forged a five decade career that has seen her relentlessly pursuing her art and passion, moving from pop and rock to jazz, folk, traditional, opera and spiritual with ease and grace.
As well as her own major hits, she's a much in-demand vocal collaborator, having recorded and performed with everyone from Joe Cocker to Bill Medley to Bob Dylan, and of course, Leonard Cohen.
Warnes was born in Seattle, Washington, but soon moved with her family to Anaheim, California. By the age of 10, she was a popular singer in the area, in her church and at community concerts and events. In her teens she starred in light opera and professional theatre productions around Southern California. At the same time, she started performing in the burgeoning area folk scene in a duo with guitar player Doug Rowell, alongside friends and future stars such as Jackson Browne, Jose Feliciano, The Association and The Nitty Gritty Dirt Band. When she left high school, she was offered multiple career opportunities, including an opera scholarship, professional theatre roles, and singing engagements. She signed a contract with Parrot Records in 1968, releasing her self-titled debut album
When she wasn't at L.A.'s Gold Star Recording Studios working with the legendary Wrecking Crew studio musicians, she was performing on the hottest show on television.
Warnes was asked to join the cast of The Smothers Brothers Comedy Hour as the only featured vocalist on the show. Millions saw her singing with the likes of Donovan, Peter, Paul & Mary, Glen Campbell and John Hartford, and doing comedy as well. That soon lead to another major role, as she starred as Sheila in the original West Coast production of the hit musical Hair. Now she was on national talk shows, singing her stage hits "Easy To Be Hard" and "Let The Sunshine In."
Next came national tours in the U.S., and another album deal, this one with Reprise Records. The Jennifer album, released in 1972, was produced by John Cale from The Velvet Underground and featured songs from Cale, Jimmy Webb and Jackson Browne. That same year she accepted an offer to tour Europe with Leonard Cohen, whose work she had long admired. The results of that tumultuous tour can be seen in the acclaimed documentary Bird On A Wire.
After the Cohen tour, more friends and admirers called on Warnes for vocal support, including Rita Coolidge, David Blue and Warren Zevon. Her 1976 Jennifer Warnes album included her first major hit, "Right Time Of The Night," which went to #6 on the Billboard pop chart, #17 country, and #1 adult contemporary. Her 1979 album Shot Through The Heart saw her producing herself for the first time, and another big hit, "I Know A Heartache When I See One." Once again, it hit the Top 20 in pop, country and adult contemporary.
Warnes had kept singing with Leonard Cohen, and once again accepted his invitation to tour with him on 1979's Field Commander Cohen tour and his album Recent Songs. That tour introduced her to the Austin band Passenger, jazz-fusion hotshots who would play with Warnes when they weren't on the road with Cohen. Warnes and bassist/Cohen bandleader Roscoe Beck started considering an album of broader interpretations of Cohen's songs, but first Warnes had few more hits of her own to make.
She was asked to perform the theme song for the 1979 movie Norma Rae, a box office hit starring Sally Field. The song, "It Goes Like It Goes," won the Academy Award for Best Original Song, and Warnes now had a career in cinema.
In 1982 she was asked to perform the theme song for An Officer and a Gentleman, and she suggested a duet partner, Joe Cocker. The result, "Up Where We Belong," became one of the most popular movie themes of all time, going to #1 in countries around the world, with gold and platinum sales. It won the pair a Grammy, a Golden Globe, and again, the song won an Academy Award.
Hollywood kept calling, with Warnes singing the themes for such films as Ragtime (another Academy Award nominee), Twilight Zone: The Movie, and All The Right Moves.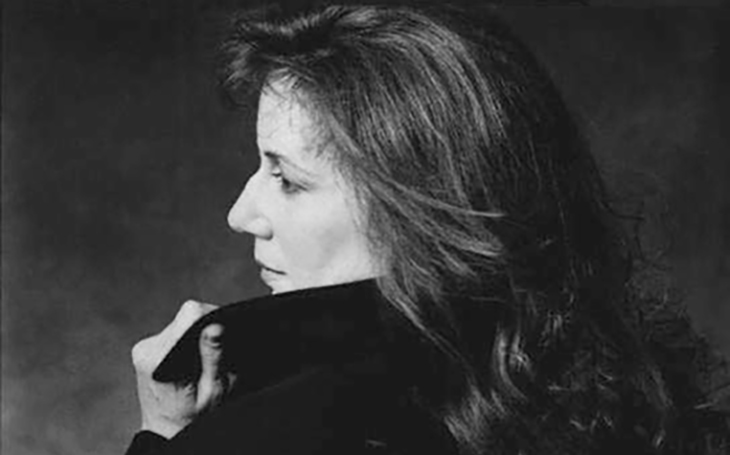 ---
In 1987 came a new pinnacle, as she teamed on another stunning duet, this time with Righteous Brother Bill Medley for "(I've Had) The Time Of My Life" from Dirty Dancing. Like "Up Where We Belong," it was number one around the world with platinum sales, won a Grammy and a Golden Globe, and gave Warnes her third Oscar-winning theme song. That's just one behind Bing Crosby's all-time record of four.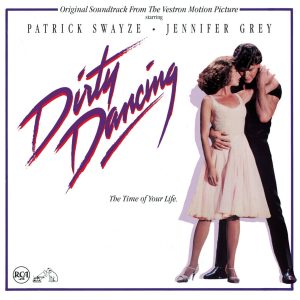 "(I've Had) The Time Of My Life" from Dirty Dancing was number one around the world with platinum sales, winning Grammy and a Golden Globe awards, and giving Warnes her third Oscar.
When she wasn't at the movies, Warnes was still hard at work on tour and in the studio with Leonard Cohen. His 1984 album Various Positions saw her credited as co-vocalist for the whole album, including his soon-to-be classic "Hallelujah." Also, along with producer Roscoe Beck, she started recording an entire album of Cohen's songs, using full band arrangements they had introduced on the Field Commander Cohen tour, instead of the more sparse, acoustic arrangements his songs normally featured. Intrigued at what his band mates were up to, eventually Cohen joined the sessions, contributing new songs "First We Take Manhattan," and "Ain't No Cure For Love," and joining Warnes in a duet of "Joan Of Arc." The album also featured the pair's writing collaboration on "Song Of Bernadette."
Called Famous Blue Raincoat, the album was a surprise smash and revitalized Cohen's fame, which was at a low ebb. It introduced him to the MTV generation, and led directly to his second-half career, and induction into the Rock and Roll Hall Of Fame.
For Warnes, it established her as an album artist of the highest quality. Famous Blue Raincoat is regarded not only as an artistic triumph, but a sonic one as well, considered one of the finest-sounding recordings ever made, frequently topping hi-fidelity polls. It earned Warnes the artistic freedom she had long desired, able to make all her recording and performing choices for artistic reasons alone.
Driven to collaborate with artists whom she admired, and those who would help her grow as an artist, she chose projects on merit and curiosity. Friends certainly, Randy Newman, Van Dyke Parks and Jackson Browne among them. She joined great writers and talents, including James Taylor, John Prine and Warren Zevon. Legends, like Belafonte, Dylan and Orbison, as part of the famed A Black And White Night cast. She explored different musical languages and cultures, including Cajun with Jo-El Sonnier and Zachary Richard, Seminole with Chief Jim Billie and Native American poetry with John Trudell. And the best played with her.
Her 1992 album The Hunter featured a suite of Louisiana music with Van Dyke Park's accordion and Richard Thompson's guitar, a new song and vocals from Steely Dan's Donald Fagen, "Big Noise, New York," and a new-found interest in songwriting, with Warnes responsible for half of the album's tracks.
2001's Austin-inspired The Well featured local heroes Doyle Bramhall and Doyle Bramhall II, as well as Arlo Guthrie.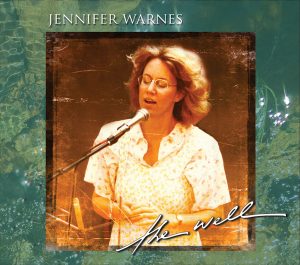 In the 2000's, Warnes slowed down her appearances, but still answered the call for friends such as Chris Hillman, Cohen and tributes to Warren Zevon, Ian Tyson, Lowell George and Alejandro Escovedo.
But in 2018, a surprise; a completely new album, Another Time, Another Place, saw Warnes return at the top of her game, with a healing set of songs from writers such as Eddie Vedder ("Just Breathe"), Mark Knopfler ("Why Worry") and Mickey Newbury ("So Sad").
Roscoe Beck was back in the producer's chair, along with an A-list of studio greats such as guitarist Dean Parks and Sonny Landreth, pedal steel ace Greg Leisz, pianist Jim Cox, drummer Vinnie Colaiuta and bass player Abe Laboriel.
As fans have come to expect, she delivers only the highest quality of songs, vocals, performances and audio. It matches what she has strived for over her career; creating a body of work that will surely endure.
---
Text by BOB MERSEREAU May 2020 / All photos (C) Porch Light LLC. Unless otherwise noted. All Rights Reserved.